Boris Panov
Modern & Innovative
Tech Gadgets
Everyone has heard the age old saying "time is money". But the benefits of having the right tool for the job aren't limited to the time you save. Using productivity tools can also boost your morale, save you lots of stress and improve the quality of your work.
Often times, we don't like to spend money on stuff that we don't see as completely necessary. But when your professional career uses certain tools for most of the day, it's important to make the necessary investments. Someone who spends 10+ hours a day on a laptop can benefit greatly by upgrading their laptop. Ask yourself how much time you spend using something and how that time can be saved if you just owned better and more advanced technology to get the job done.
The following tools have helped millions of people improve their productivity.
(Rest assured, these recommendations are not sponsored)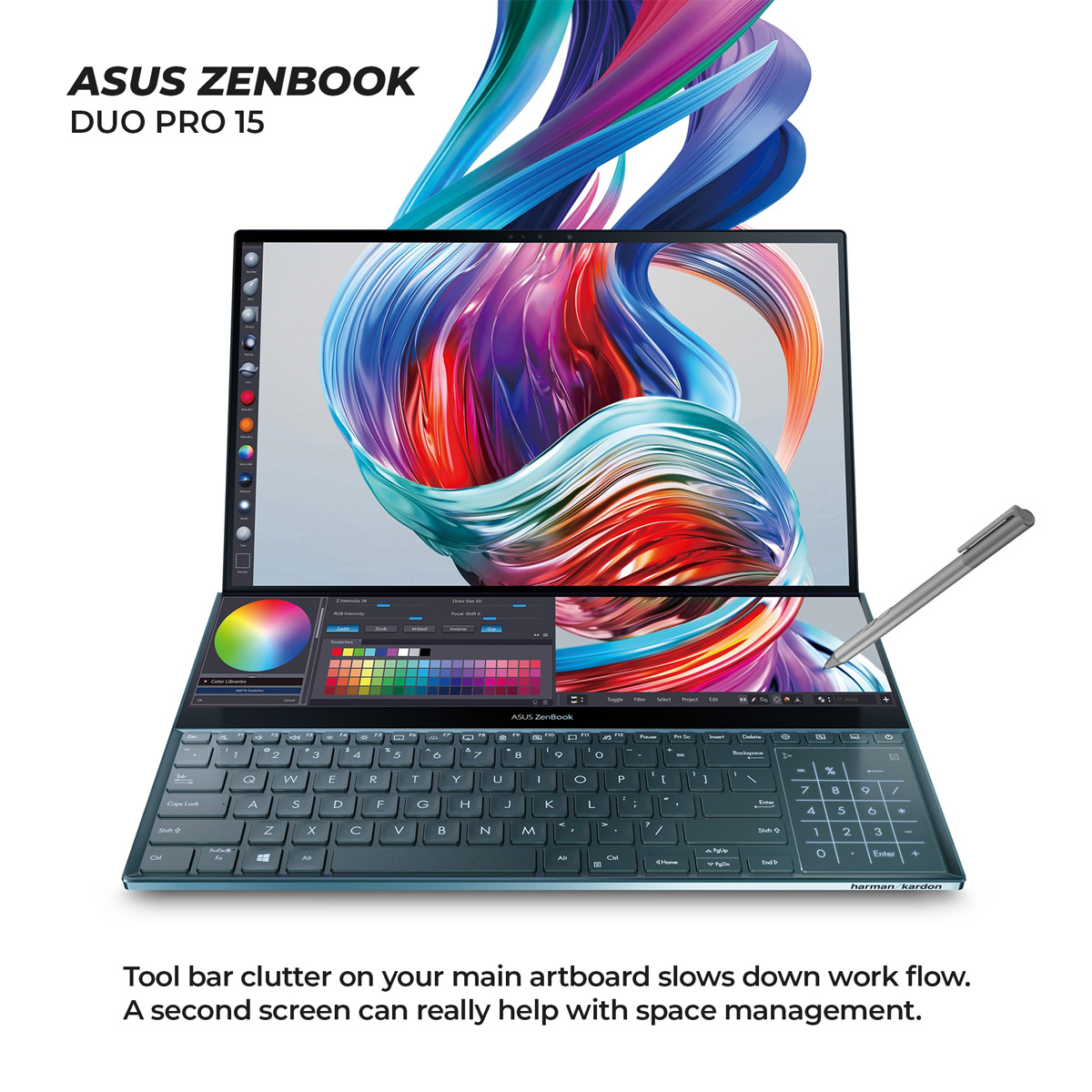 ZenBook Pro Duo 15 OLED lets you get things done in style: calmly, efficiently, and with zero fuss. It's your powerful and elegant next-level companion for on-the-go productivity and creativity, featuring an amazing 4K OLED HDR touchscreen. It also includes the ASUS ScreenPad™ Plus secondary 4K display with a brand-new tilting design that offers effortless ergonomics and seamless workflows.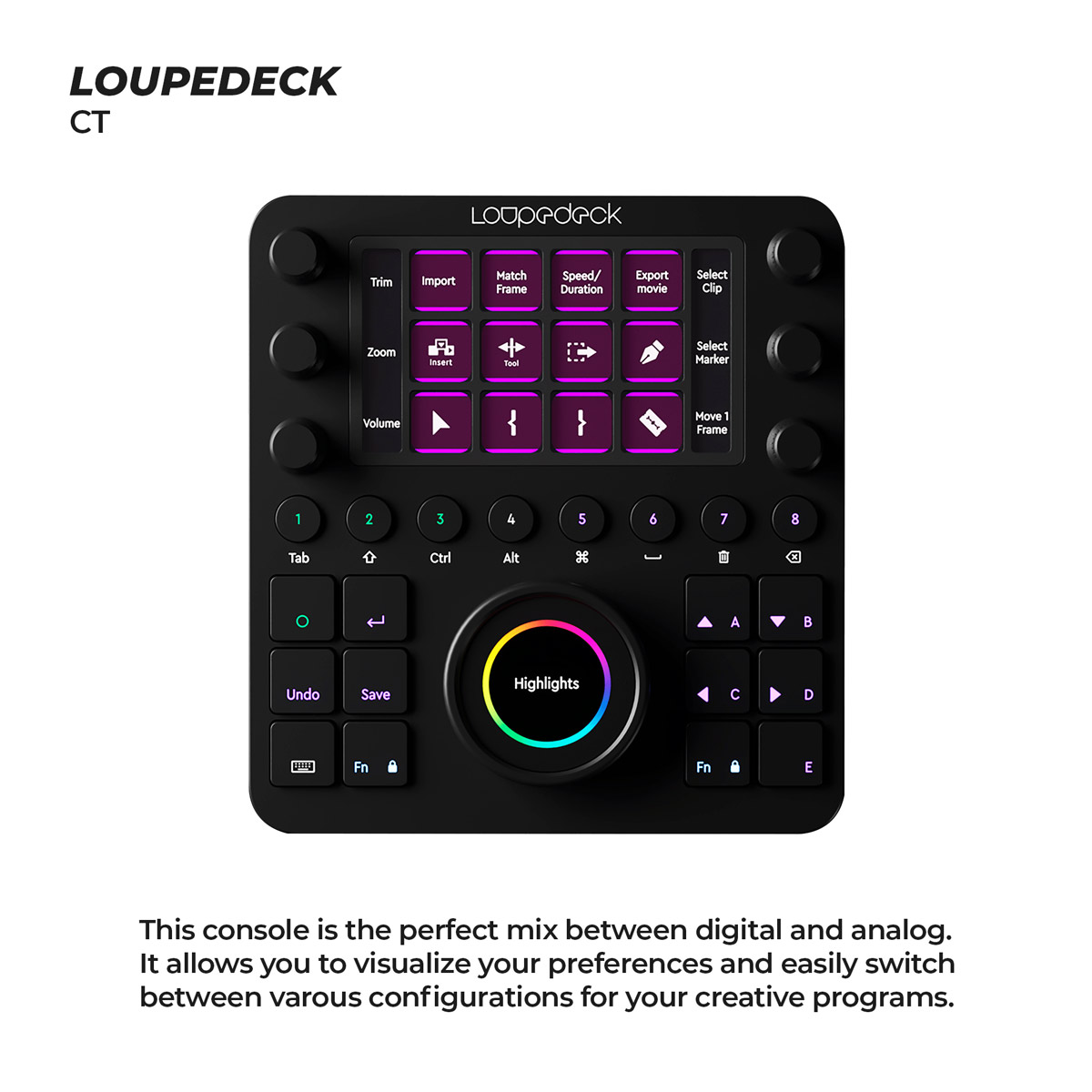 When it comes to creative work, the freer you are to focus the better. Loupedeck CT is a highly customizable and functional console that transforms your workflow and creative output. Make precise adjustments you can feel and bring any vision to life, all from one intuitive interface.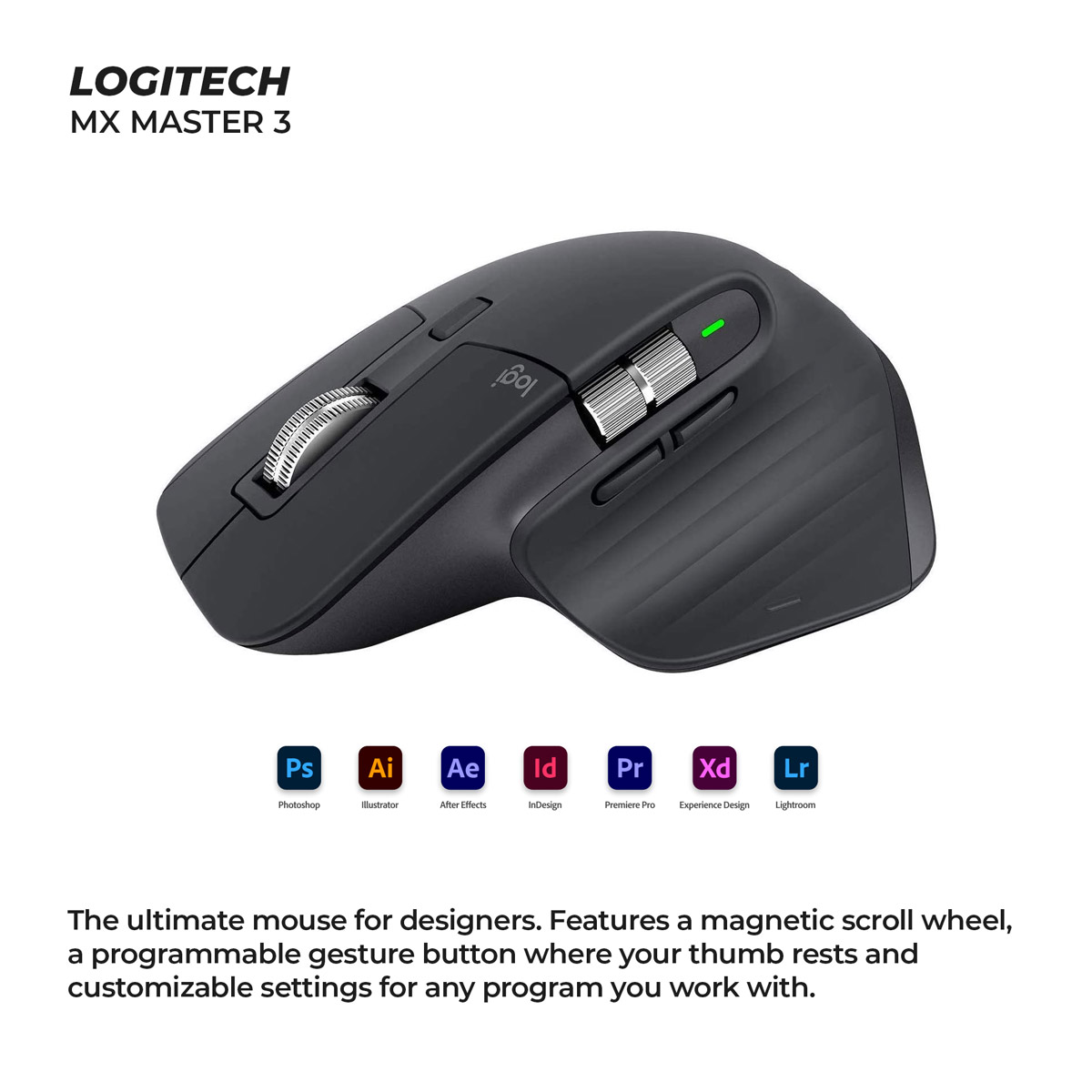 Customize MX Master 3 and configure every action for your specific workflow. MX Master 3 is fully customizable in nearly every app you use – and you'll work faster with predefined customizations optimized for your favorite apps3Requires Logitech Options software, available for macOS and Windows. – Adobe Photoshop®, Adobe Premiere Pro, Final Cut Pro, Google Chrome™, Safari, Zoom®, Microsoft Teams®, Word®, Excel®, PowerPoint®, and Edge.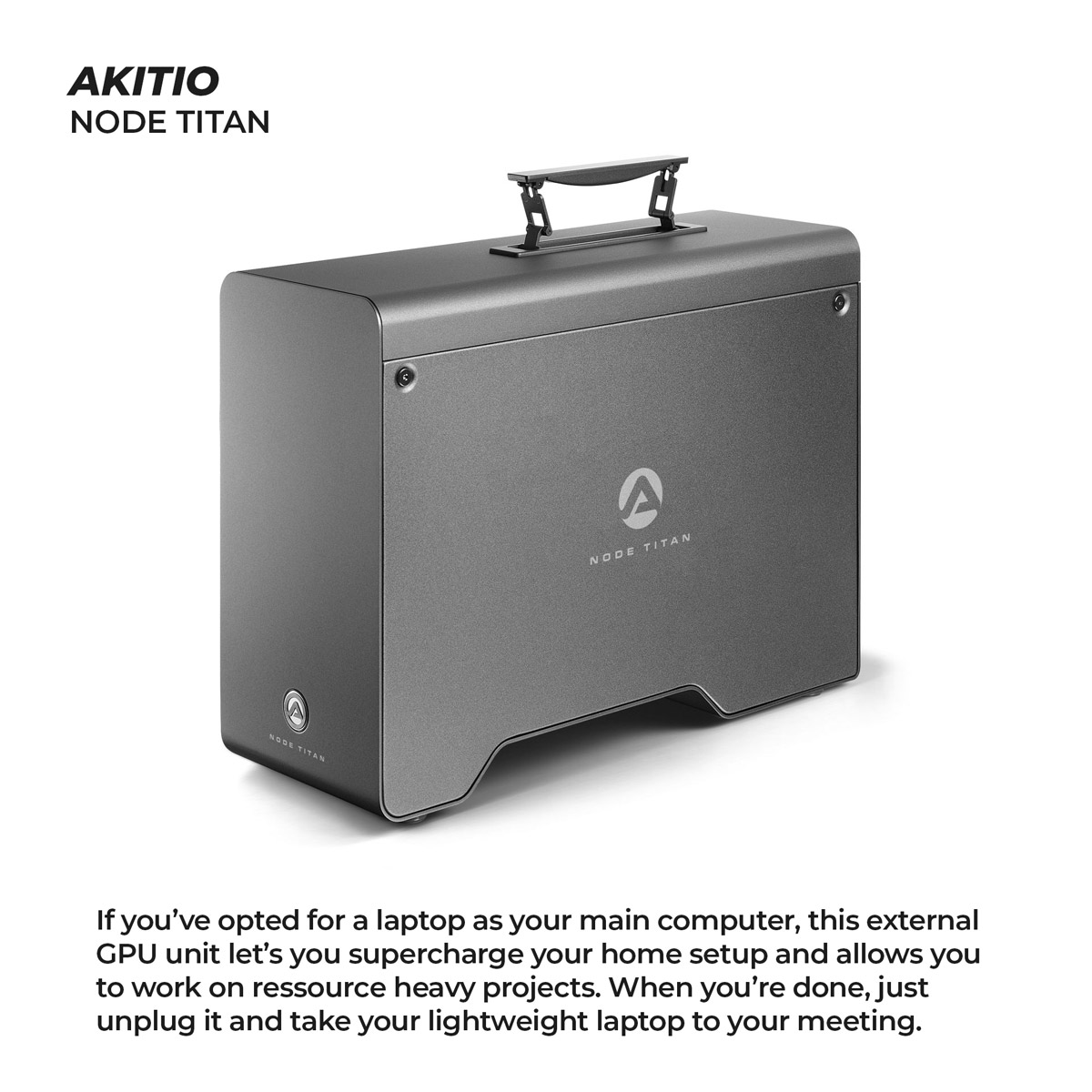 The Node Titan is an external graphics processing unit (eGPU) that lets you transform your notebook or other slotless computer (Mac mini, iMac, NUC, etc.) into a high-performance gaming, video editing, and graphics workstation for a fraction of the cost of buying or building a new machine. It connects to a Thunderbolt 3-equipped computer and offers the power and space needed for today's most popular double-wide full-length/full-height AMD and NVIDIA graphics cards.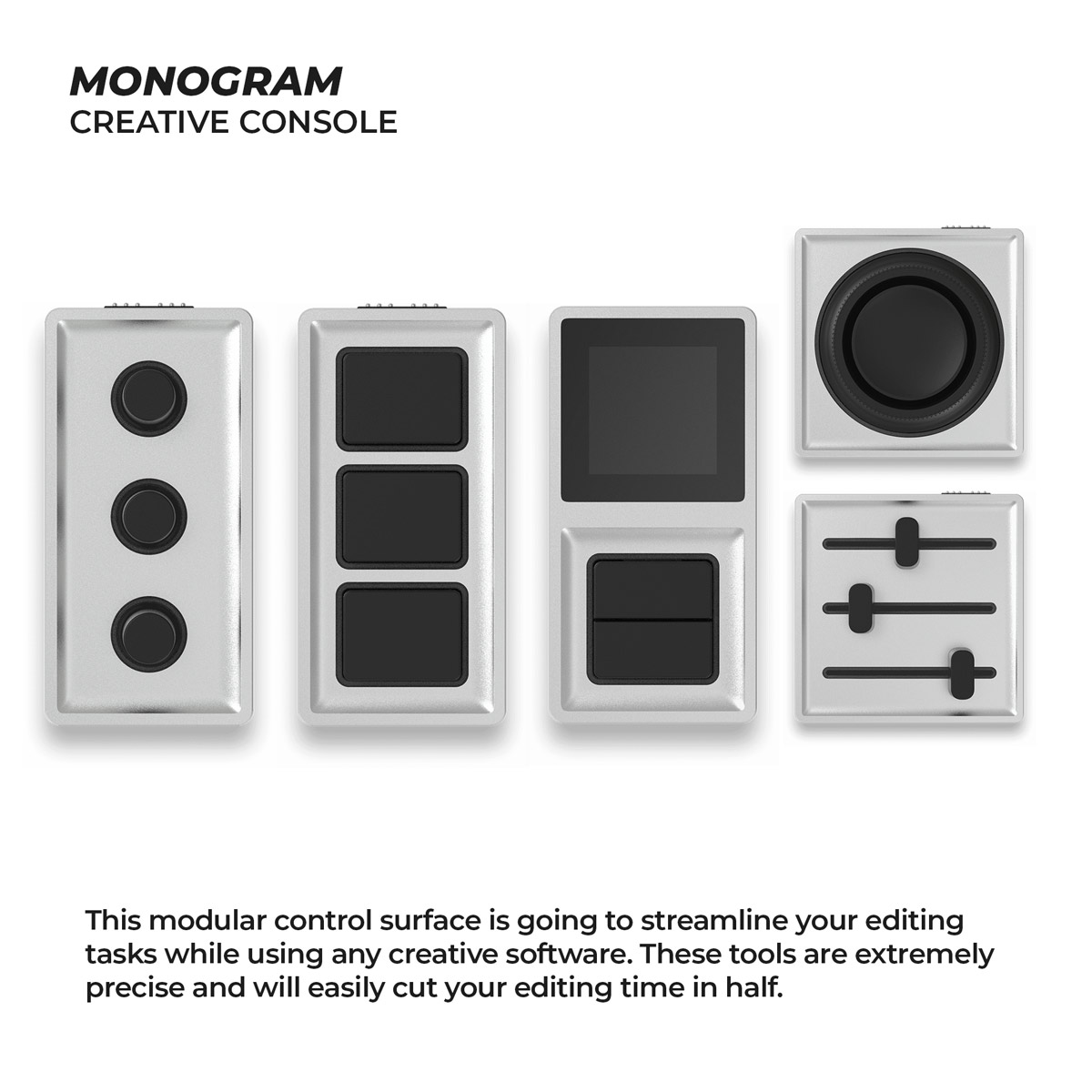 Creative Console is a modular, freeform control surface designed to streamline editing and make interacting with creative software more engaging. It is perfectly suited for photo editing and retouching, video editing, color grading, virtual production, audio/music production, and other creative workflows.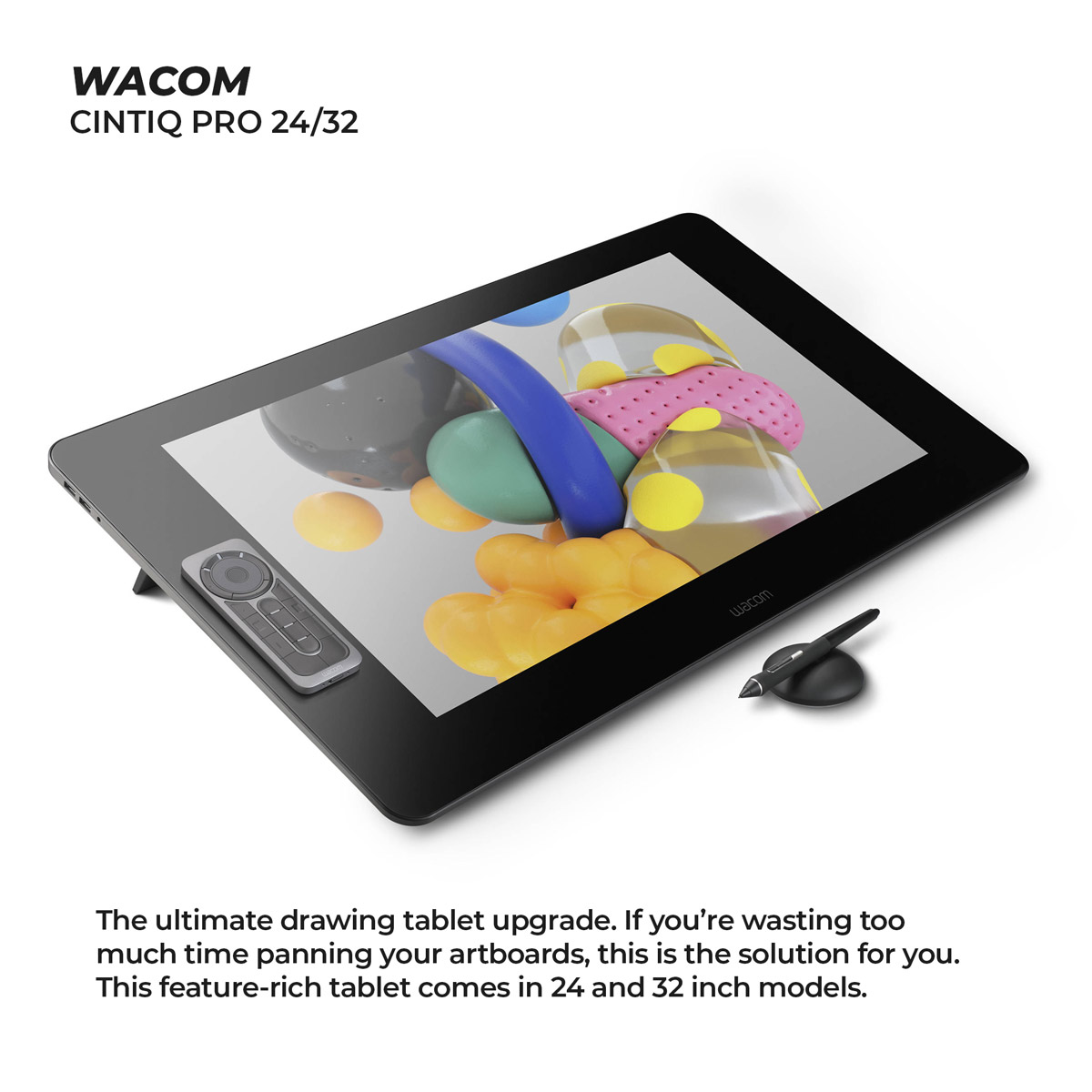 Wacom Cintiq Pro 24 and 32 give you something priceless: space. So much, in fact, that you won't waste time searching for that reference image or opening and closing different programs on a secondary screen. And there'll be less zooming in and out too. Now you can save time and take control of your creativity, for a more efficient, controlled workspace.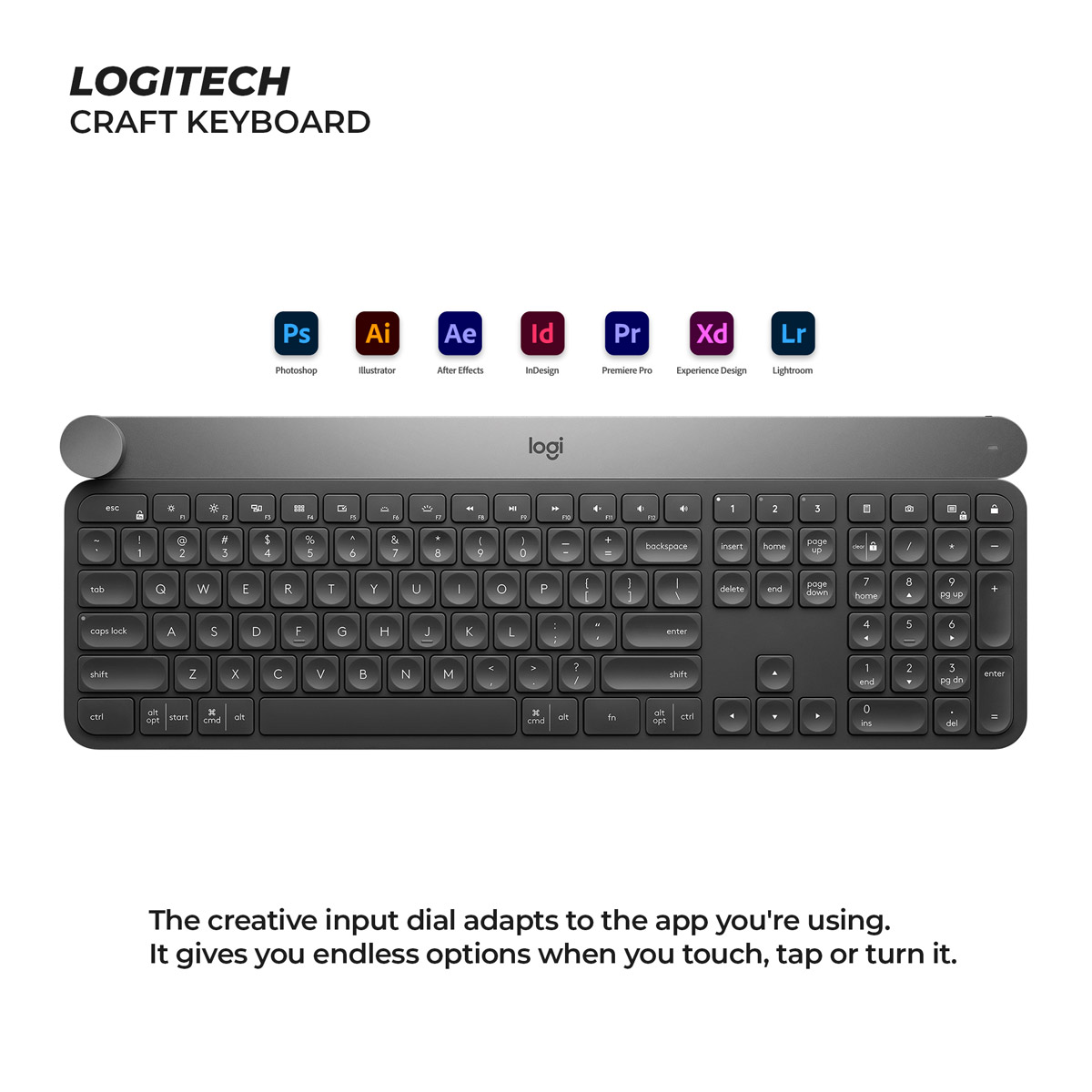 Craft is a wireless keyboard with a premium typing experience and a versatile input dial that adapts to what you're making — keeping you focused and in your creative flow.